June 24th – 26th, 2017 Weekend Wrap Up
June 24th-26th Weekend Wrap Up
The past few days have been a whirlwind between fishing, fiesta, and night cruises.  The fishing has been good, not as good as it was, but we will most likely not see the spring fishing as good as it was this year again for a long time. That being said, we started our summer weekends in earnest with 3/4 day and 1/2 day fishing, 5 trips in 3 days. The morning bite seemed a little slower than the afternoon bite, which can probably be attributed to the crazy tide cycle we are currently experiencing. Overall, we have seen a good mix of all species of fish. Some monster haddock, a few good size cusk, some wolf fish, a few pollock and bright red redfish. Cod continue to be just about everywhere we fish up to 15 lbs. Some of the green eyed ladies have arrived, dogfish do create a mess, but with warmer water, we expect to see our share during the year.
The ocean life is active, we had a nice show of breaching humpback whales last week on the way to the fishing grounds, as well as some minke whales around. The weather has cooperated with little in the way of rough seas and warmer temperatures.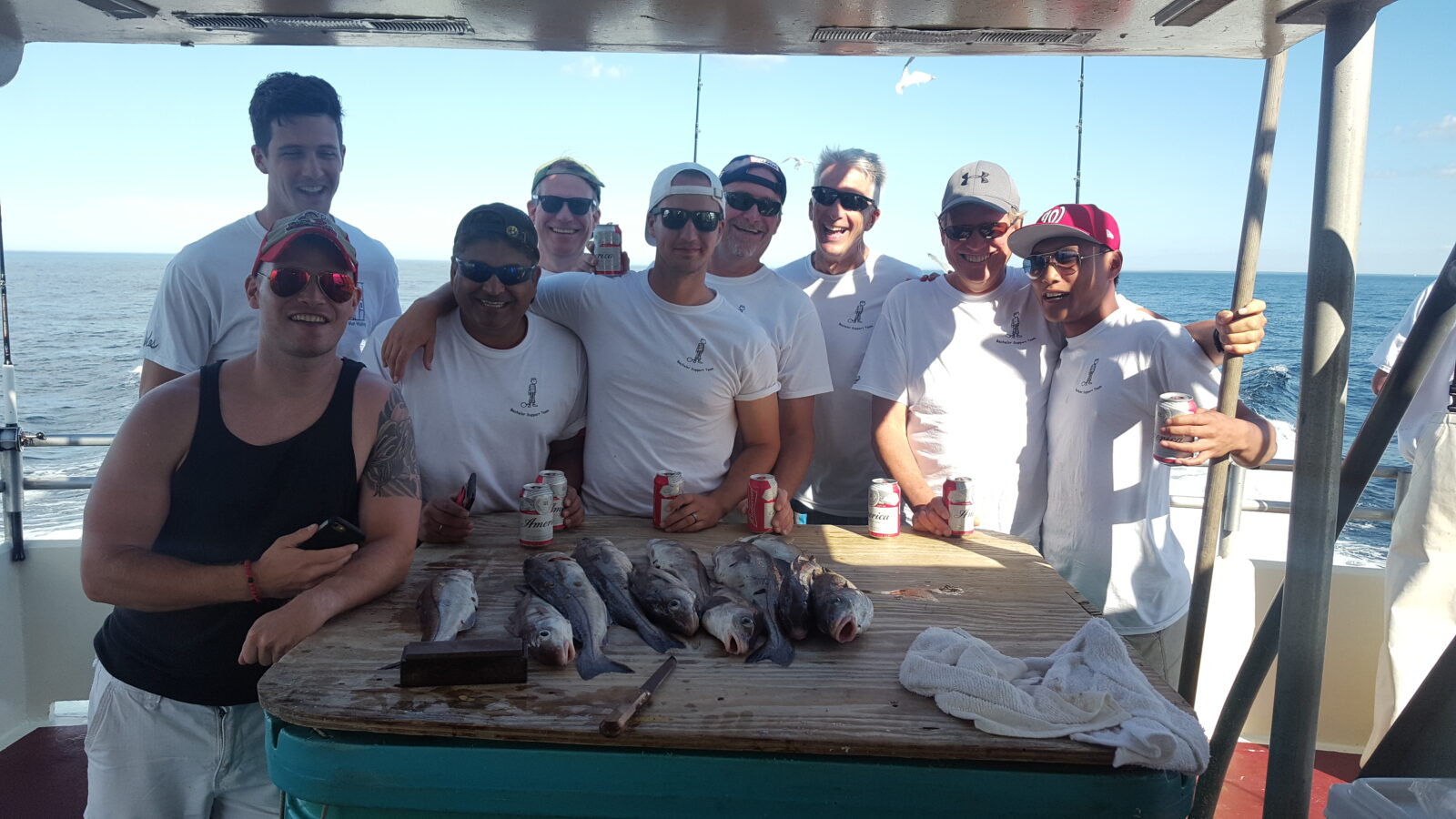 This week, we have a few trips planned as we get ready for a few days away from fishing over 4th of July…….
Friday, June 30th, All Day Fishing
Saturday, July 1st, 3/4 Day Fishing
Saturday, July 1st, Half Day Fishing
Sunday, July 2nd, 3/4 Day Fishing
For Reservations, please call us at 978 559 1978.
FROM THE DECK OF THE LADY SEA




CAPTAIN MIKE & CREW